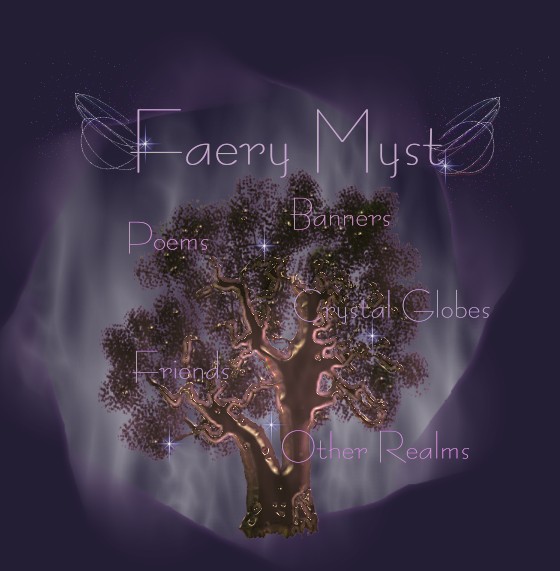 Merry Meet! Faery Myst is under revamping...please be patient with us Sidhe as we steadily
work on our changes. New goodies will be popping in soon...we have the 'ole gal on a roll !
Due to the graphic nature of this magickal site, load time may be a wee bit lengthy.
The new format of this site is done with the intention of faster loading pages....
BB- Faery Myst (aka) Aine of Aine's Cauldron.

Best Viewed 800x600 in Microsoft IE
Graphics Copyright© Aine's Cauldron Graphics
Contents created and written by Faery Myst ©All Rights Reserved
All other work done by famous authors © to their perspective owners
1998-2002